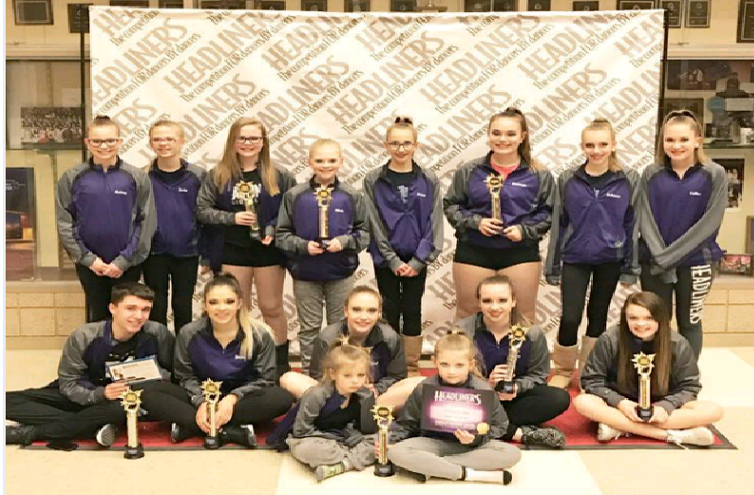 Meet the 2016-2017 Competitive Dance Team for Studio M Dance Academy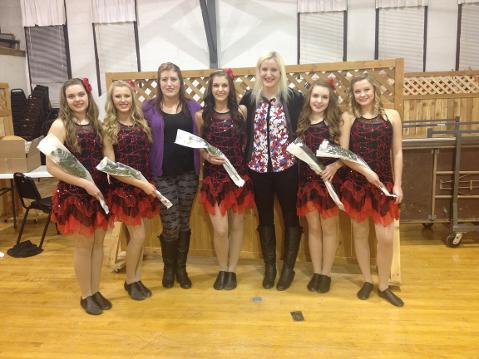 Monroe City Band Performance 2014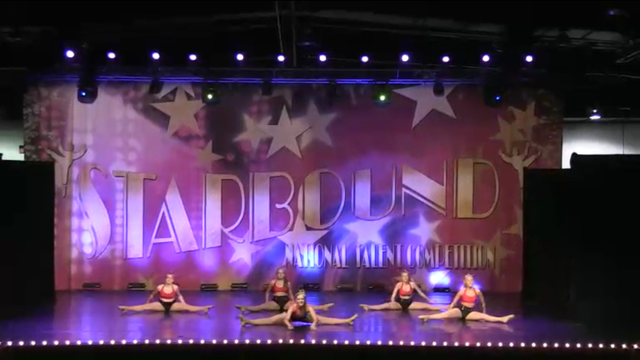 Performing at Nationals in Chicago, 2014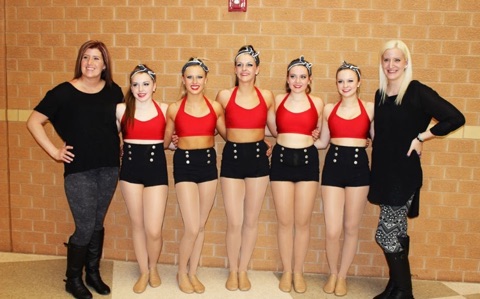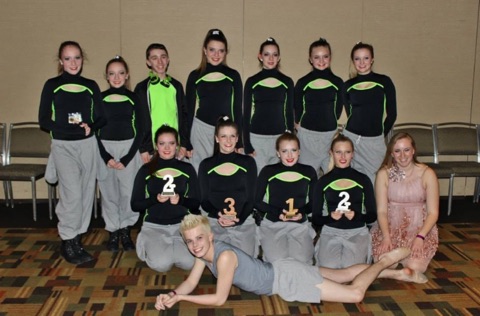 Hollywood Connection 2014
Dancin': Is our in house performance dance company for serious dancers of Studio M Dance Academy. Dancin' performs at various events throughout the year. We perform at Cheese Days, Halloween Parade, Christmas Parade, with the Monroe City Band and various Nursing Homes. We also have a Christmas program. All Academy members are welcome to join Dancin'. Performance levels are determined by auditions. Placement auditions are held the first Saturday of the Dance Year with call backs the second Saturday of the dance year. All Dancin' members grade 5 and above are expected to be there for the entire audition which usually runs from 8:00am to 12:00 noon.

Performance Levels:
Youth Company I: beginner level dancers (3+yrs)
Youth Company II: advanced beginner level dancers
Junior Company: intermediate level dancers
Senior Company: inter/advanced level dancers
Competitive Company: advanced level dancers
Styles Company: special needs dancer (invitation)
Dancin' Company dancers must take technique class at Studio M Dance Academy.
Requirements:
Youth- one tech class
Junior- two tech classes
Senior- two tech classes
Competitive- one Ballet tech class, one Jazz tech class; and one other academy class of your choice
Jazz pieces are open to all company members. Ballet pieces are open to company members taking ballet tech classes. Tap pieces are open to company members taking tap tech classes. All dance pieces are open to all company members determined by auditions. Performances are scheduled when pieces are completed and dancers will perform pieces when they have learned the piece. Absences need to be communicated to the Studio. Absences have no affect on tuition although they may determine whom dances in which piece. Costumes are the property of Studio M Dancin'. Members will be required to pay a one-time fee for new costumes. This way, fees will be lower & we will have costumes for Dancin'. Members will have & are responsible for that costume for as long as they are in Dancin'. Missing and late returns of costume and parts of will evoke a replacement/late fee. Members will be required to purchase their own shoes, tights, under garments. These items may be required for different pieces and may change from time to time. In addition members are required to have a plain black cami leotard & a plain nude cami leotard; black jazz pants & shorts, tan tights and black jazz shoes. These items will be purchased by the dancers and are their own. We may have fundraisers to help purchase additional needs for the company.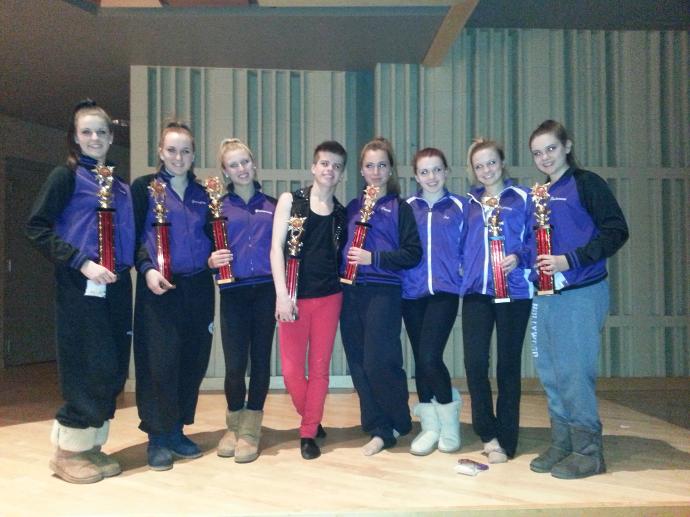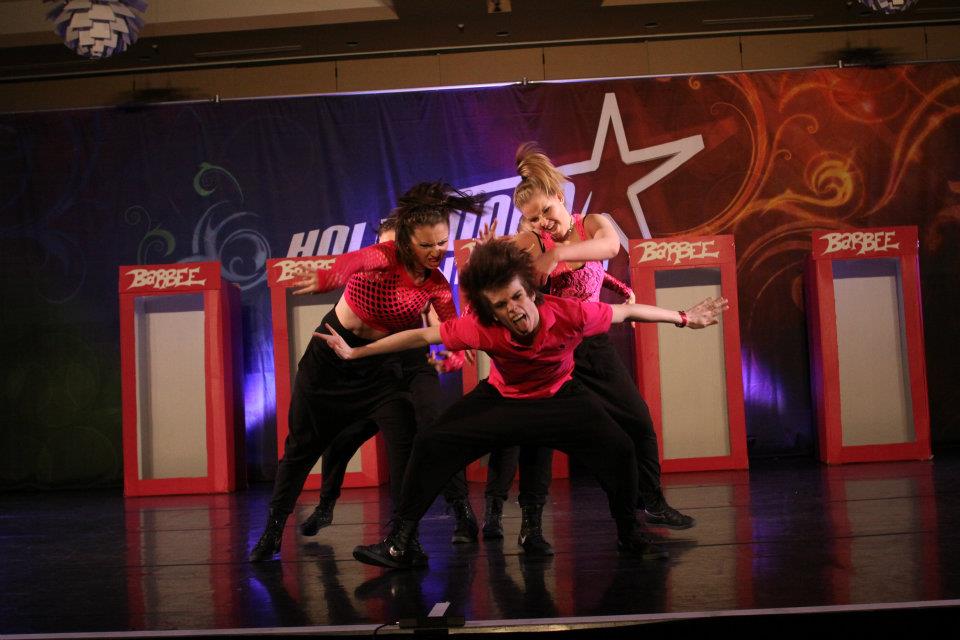 Hollywood Connection 2012...Love this!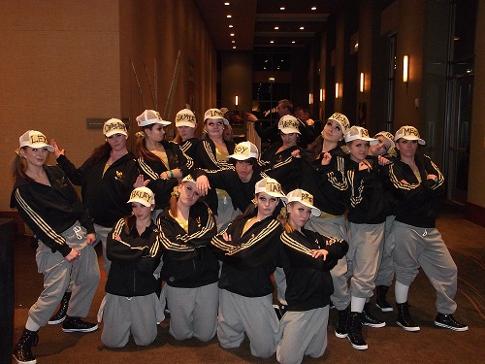 "Hoodie" at Hollywood Connection 2011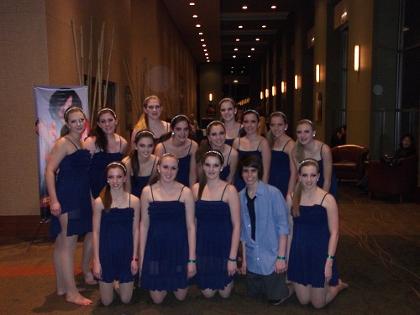 "Secrets" at Hollywood Connection 2011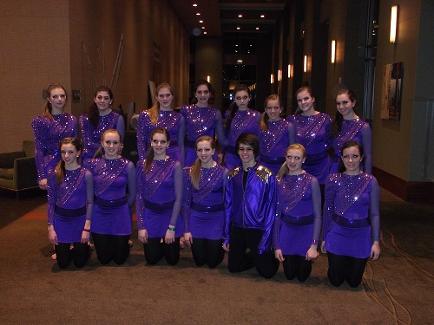 "Not That Big" at the Hollywood Connection 2011